About us
Parker Technologies, Inc (Parker) is committed to safely producing energy with a method that protects the environment, public health and supports our communities. We take our responsibility seriously to safely deliver resources to our energy-hungry world, and we hold true to our core values of integrity and trust, servant leadership, commercial focus, the environment, people, and open communication in all of our business activities.

Parker is focused on near term production growth through drilling in under-developed oil pools, while continuing to add future exposure to high impact, higher net working interest exploration drilling in highly prospective areas. Parker is dedicated to developing unconventional resources through special production methods and leading-edge technologies that can be performed in an efficient and economical way. With our energy expertise and an exciting portfolio of assets we aim to create stakeholder value through exploration, reserves and production, and opportunistic value realization.


Management

Harald van der Kam – President, Co-Founder, Director - Linkedin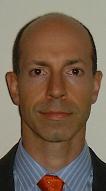 Prior to founding the company, Harald has a long career in the computer and public market field. In 1993, Harald graduated from Villanova University with a Bachelor's Degree 'Comprehensive' and a minor in Physics. Harald started his first company in 1995, a successful computer consulting firm. Shortly thereafter, he took a position with IOA Re, Inc. as a systems administrator. In the early 2000's he began studying the public markets, in particular, the small business over the counter market. 2005 rolled around and the opportunity opened up to develop his market knowledge into a full time endeavor. His scientific background still active, Harald began researching and studying the petroleum industry in 2009. Harald is a founder and Vice President of Visalo Energy, Inc.

Gene Rineer – Vice-President, Co-Founder, Director - Linkedin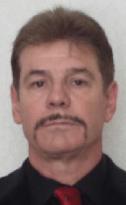 Prior to founding the company Gene had a long career in multiple technical industries. As a young man in 1979, Gene started working in HVAC installing Chillers, Boilers, Air Handlers, and all related devices for the Northside School district in San Antonio, Texas. In 1982, Gene worked as Technical Supervisor for SunSet Air in San Antonio, Texas, supervising up to 8 employees and responsible for Blueprint implementation and modifications of HVAC systems. In 1986, Gene took a position with Nunn & Shumway Construction as a production foreman building the Anderson Pump Plant in San Antonio, Texas. Gene was responsible for supervising the installation of water pipe, water holding tanks, manholes, and electrical devices from a well drilled into the Edwards Aquifer.

In 1993, Gene Graduated for San Antonio College with a Degree in Electronics and went to work for Advanced Micro Devices in Austin. In 1997, Gene opened Jadekey Computers and ran a successful Computer and Software business. In 2004, Gene accepted a position in Spansion LLC in Austin as a Master Technician. In 2006, Gene took a position at Advanced Micro Devices as a Technical Engineer for Test14, using his well rounded knowledge in design, modification, and implementation of electrical and electronic devices. Since 2009, Gene has done extensive study of petroleum engineering, drilling, and well completion. Gene is a founder and President of Visalo Energy Inc.

John "Les" White, Director of Petroleum Engineering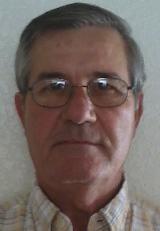 Prior to joining the Company, Les enjoyed a long 35 year career in the oil industry, starting out as a roughneck. Les served 4 years in the United States Marine Corps doing a tour in Viet Nam before he was honorably discharged in 1972. In 1974 Les started working for Cactus Drilling as a roughneck and in 1975 he took a job with Cinco Drilling for 4 years where he worked all positions on the drilling crew, including roughneck, motor hand, derrick hand, driller, and tool pusher. Thereafter in 1979, Les took a job with Boren Drilling for 3 years where he learned more in depth petroleum knowledge such as, reading and interpreting 2d/3d seismic and well logs, understanding lease options, drilling and completion methods, enhancing production methods, and gas gathering methods. In 1982 Les took a job opportunity with Excell as a mudlogger where he worked a year and in 1983 Les opened his own mudlogging company " White's Well Logging Services " where he contracted with various companies such as Exxon, Wynn Exploration, and Roy-JB Oil and Gas. Les is still active in the Oil and Gas industry as a consultant. Les is also currently on the board of Visalo Energy, Inc. as a Director and Petroleum Engineering Advisor.

Dean Philpot, Director of Equipment Engineering and Mineral Lease Advisor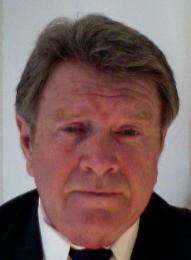 Prior to joining the Company, Dean had a lifetime of experience in the oil industry. Dean was born into a oil field family. His father was a drilling contractor with 5 rotary rigs based out of Mineral Wells, Texas. As a young boy Dean started to learn the family business and worked with his father on the drilling rigs learning the basics of the oil industry. Dean furthered his experience as a young man promoting and drilling wells, completed oil & gas wells, overseeing plugging , cementing, stimulations and completions. In 1974 dean accepted a job with Oil & Gas, Zeolite Mining & Sales, Advertising Sales selling oil field and mining equipment. In 1980 Dean became a partner in Quantum Energy that drilled and operated in Cisco, Cross Plains and Stephens County. In 1987 Dean started NonScents Inc. in Houston, Texas, NonScents did business all over the world; our best year exceeded $6 million in retail sales. In 2004 Dean did consulting work for Consolidated Oil & Gas where he researched leases, pulled logs from the log library, filed railroad commission permits, oversaw refurbishing of drilling rig, new crew hires, and drilling packages in south Texas prior to Eagle Ford. In 2006 he accepted a job as Company president and manager of Hidalgo Exploration & Production Company where he promoted, drilled, and reworked serpentine and salt dome wells in Texas. In 2010 Dean worked as a Independent Drilling Rig and Equipment Broker where he sold several drilling and work-over Rigs, drill strings, mud pumps, misc. drilling and production equipment. Currently Dean is on the board of Visalo Energy, Inc. as a Director and Equipment Engineering and Mineral Lease Advisor.

Robert Freeman – Operations
Robert has over 10 years experience as a land man in the south and central Texas area. He has also been an operator in the field drilling offset infield wells to completion, using workover rigs to bring orphan wells back online, and maintaining and maximizing production.


Board of Advisors
Tobias 'The Tiger' Ritesman - Linkedin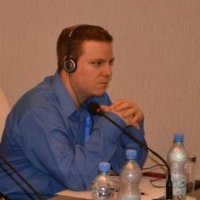 Tobias has been a consultant to Google, Yahoo!, MSN, E-Bay, Citibank, Governments, high net-worth individuals and numerous start-up companies. He has a diverse background and a very unique group of skill sets which he has applied to see their goals accomplished and their ventures a success.

Mr. Ritesman is the current CEO of The Tiger Consultant inc. An international consulting firm that deals with complex issues that arise for fortune 500 companies and wealthy individuals in the private sector. Having high level global contacts, they are able to provide to their clients many different types of services in a wide range of industry sectors anywhere in the world, conveniently from one source.
Axel Tillman - Linkedin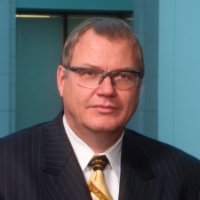 Leader with outstanding accomplishments in the communications and software industries. Demonstrate profitable results in building and expanding business opportunities by developing successful sales teams and marketing strategies. Proven track record of successfully building and expanding direct and channel sales.
* Over 20 years of senior-level management experience in the areas of sales, marketing, and GM
* Successful path to acquisition in two recent US based engagements.
* Highly experienced in building and expanding motivated and effective sales organizations (direct, indirect, and mixed forms).
* Strong believer and implementer of measurable and structured sales approach that hold sales teams accountable and allows to identify the weak spots
* Actualizing, mentoring and motivating organizations into high producers
* An excellent negotiator that is able to establish strong business partnerships
* International experience throughout the entire career (EMEA, APAC, LATAM) with effective approach adaption necessary for success in different cultures
* Extensive technical background allowing to correctly position a company within the industry and customer facing
* Innovative, out-of-the-box thinker that can maintain positive, bottom-line results
* Holder of two U.S. patents for the methodology of a development tool used in the communications industry
* Sought after subject matter expert and public speaker, experienced thought leader and "evangelist"
* Widely published in trade journals such as EE Times, Mass High Tech, Electronic Business Online, EDA Vision, Tech Online and EE Design

Specialties: Business Acumen:
Building and expanding a business, P&L, accounting, financial planning, marketing strategies, product management, product management, global PR, Marcom, Advertising, and Sales. Proven track record of successfully bringing new technology to market. Fluent in English and German.

Technical Acumen:
In-depth knowledge of data and telecommunications technologies, network security, network management and of course all necessary PC applications
Professional Advisors

John Robbins
John serves as a leasing and maintenance consultant. He has nearly a decade of oil industry experience, functioning as a consultant to privately-owned companies. He has assisted these companies in successful acquisition, drilling, production maintenance, and exploration programs.